On this page, you can find out what MUN is, why you should start participating and read a few testiMUNials from active and former members.
What is MUN?
Model United Nations (also Model UN or MUN) is an academic simulation of the United Nations, in which participants assume the role of an ambassador of a chosen country to discuss current events and global concerns.
Model United Nations participants meet to role-play as diplomats representing a country in a simulated session of a committee of the United Nations. The goal of the committee? To adopt a resolution which will attempt to help to solve the discussed issue. The goal of each delegate? To adopt a resolution which will be conforming to the interests of the country they represent.
Before defending the position of their country in the debate, participants dive into extensive research of their temporary homeland and investigate global concerns to be prepared for when they step on the world stage of diplomacy and international politics.
The concept follows a long tradition. MUN itself surprisingly is older than the United Nations themselves - academic simulations of the League of Nations gained popularity across the United States soon after the signing of the treaty of Versailles. Later, shortly after the United Nations was born in 1945, US-American college students began to organize UN simulations. Today, the MUN idea is highly popular among students all over the world, and there are a plethora of MUN conferences one can attend. Today, other political institutions, such as, but not limited to, the European Union, NATO, G20, various international courts or domestic legislative bodies are simulated as well.
Debates usually take place in English and sometimes in the other five languages of the UN. On certain occasions, simulations can also be organized in the student's home country's language, however.
When institutions are simulated, we follow diplomatic conduct and their Rules of Procedure. They are the rules to our game and determine how formal as well as informal debate flows in a committee. Different political bodies have different Rules of Procedure, and there might be variations across various societies and conferences around the world. Most of those rules follow a similar pattern, however. Make yourself familiar with the RoP used by MUN Mannheim:
Never had time to inform yourself about the current global issues? Or on the contrary, you know a lot but don't have an opportunity to exchange this knowledge with others? In all cases, Model UN will provide you with a whole lot of fresh expertise and insight on the problems the world faces today.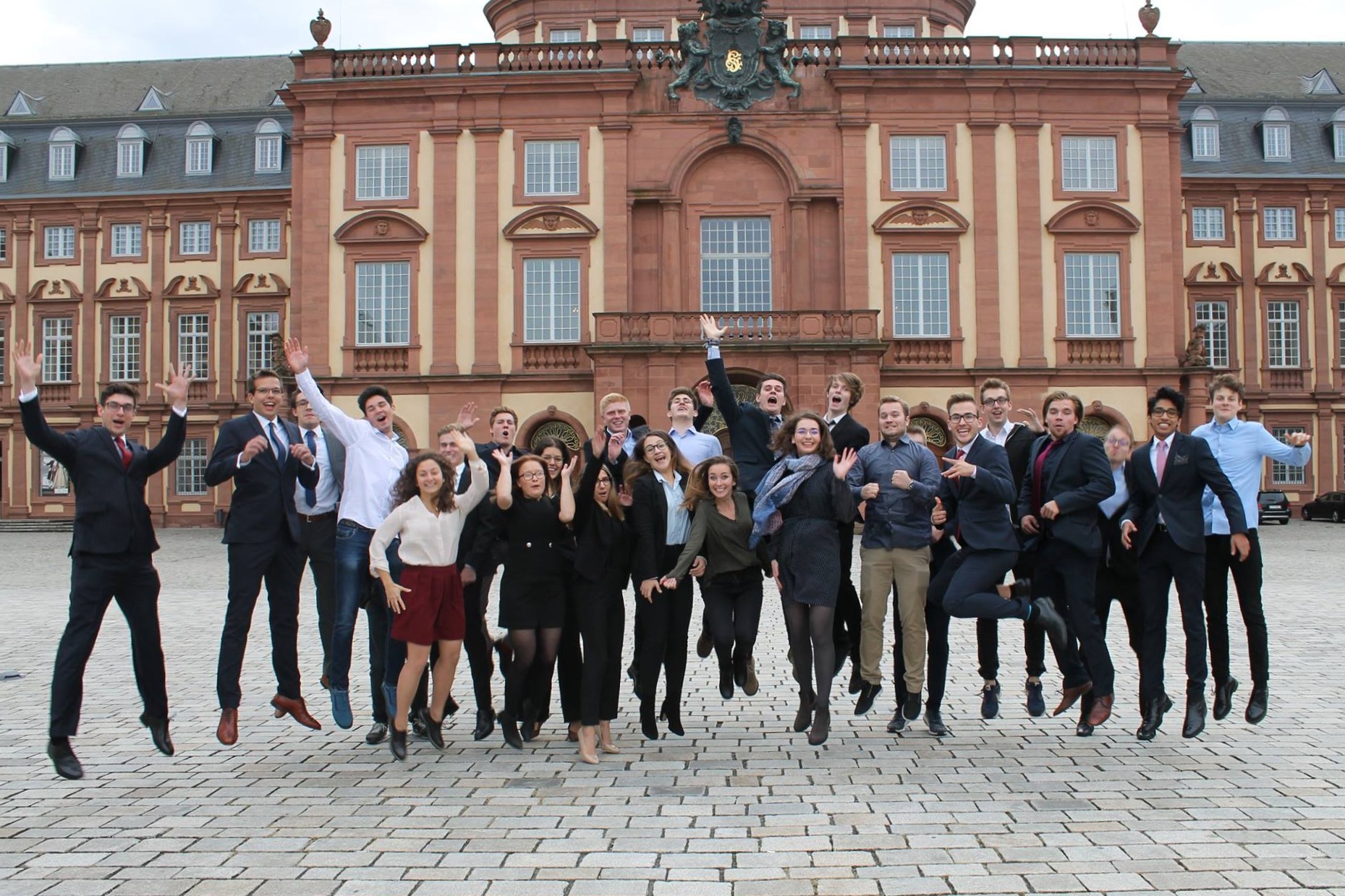 Although being a political simulation, a Model UN gathers together students of many different disciplines and interests. It is a wonderful opportunity to get to know people with whom you might take the cooperation well beyond the MUN framework as well as meet the real-life diplomats and the UN officials.
If you have a fear of speaking in front of people, then you're in the right place to lose it. Model UN is a perfect opportunity to get others to listen to you, become more convincing, practice your delivery and improve your ability to improvise.
Attending conferences, you will meet a whole lot of new people from around the world and of different backgrounds. After many heated debates and even hotter parties, every participant leaves with new friends made, guaranteed.
You will find yourself in a very dynamic environment, where one speech or a decision can change the fate of the whole debate. To stay in the game, you will develop a skill to react quickly and be very clinical with your decisions.
With MUN, you will get an excellent chance to see many different cities and countries all over the world. For instance, while taking part in the Harvard WorldMUN, the MUN Mannheim's delegation has travelled everywhere, from Canada and Panama to Italy. Next destination: Tokyo, Japan.
Become the specialist in diplomacy by lobbying yourself towards success. You will learn to develop relationships and build a strong team. You cannot succeed in the committee without the support of others.
TestiMUNials
We have asked our members to tell their MUN story - soon on this page.